Discover the Manhart BMW X5 M – fierce outside, super powerful inside with over 800 hp
The BMW X5 M is inherently sporty and powerful, but Manhart is still not satisfied, so the German tuner decided to upgrade this high-performance SUV.
The build package that Manhart for the  BMW X5 M is fully titled is MHX5 800, including improvements in appearance and performance. The 4.4L V8 twin-turbocharged engine has been fitted with a new turbocharger with a larger cooler and new engine software.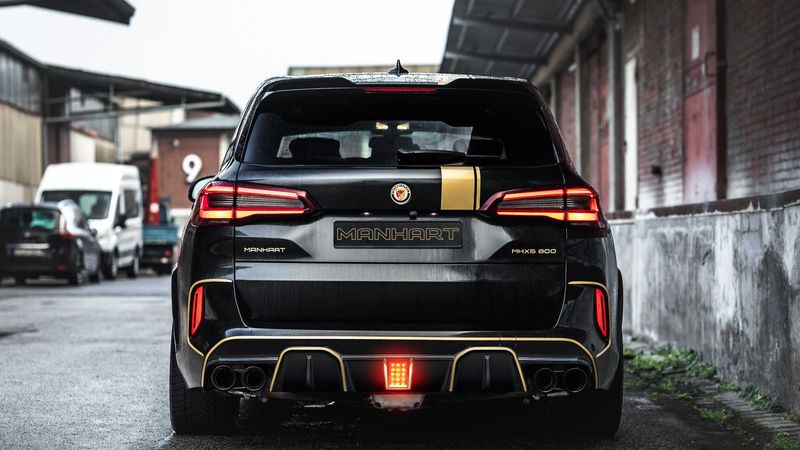 In addition, Manhart also offers a new exhaust system including a stainless steel rear silencer with valve control function and four 100 mm exhaust pipes made from carbon or ceramic.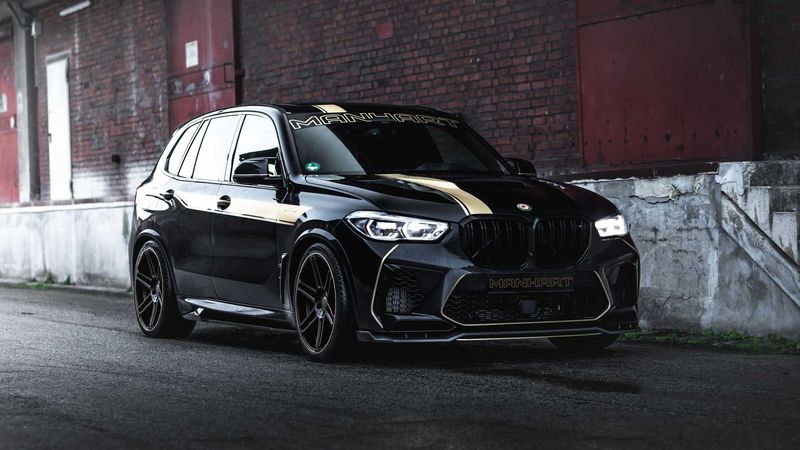 Thanks to these improvements, the BMW X5 M has powerful 823 horsepower and maximum torque of 1,080 Nm. Power is sent to all four wheels via an upgraded eight-speed automatic transmission.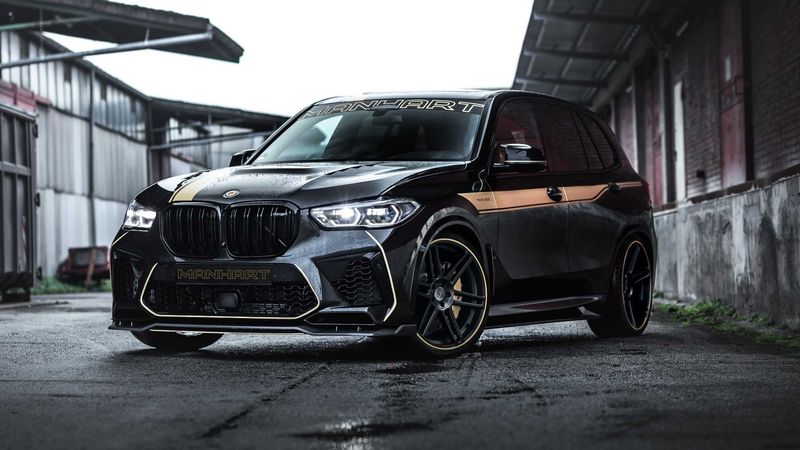 The German tuner does not reveal the performance capabilities of the MHX5 800 but it is certainly significantly faster than the original model (accelerating from 0-100 km / h in 3.8 seconds), top speed is probably has also been improved.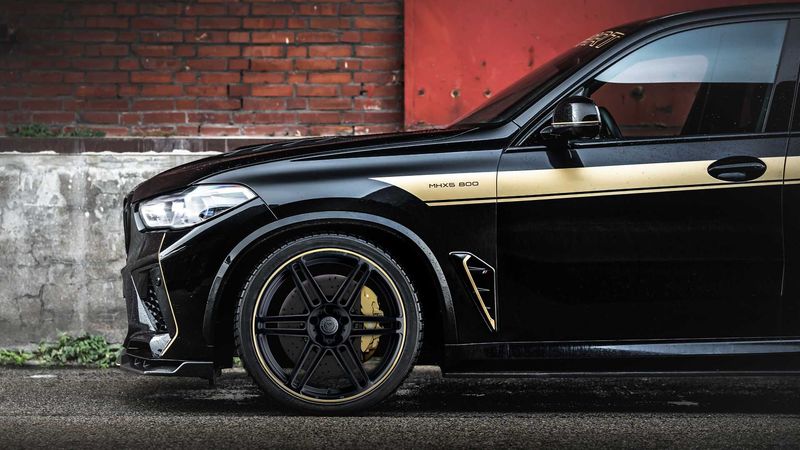 To match the BMW X5 M 's appearance with the new strength, Manhart has made a few body modifications, notably the bunker front end with daring cut air vents , 30 mm lower suspension. and massive 22-inch wheels wrapped in 295/30 tires.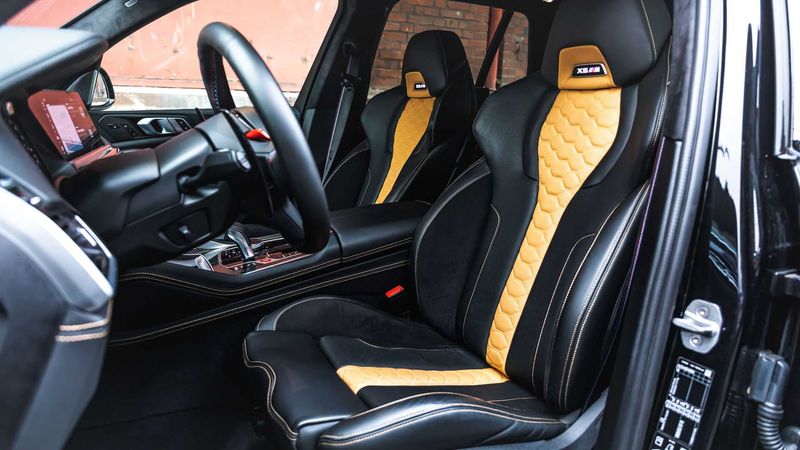 The cabin is also remade with the main black tone incorporating yellow details like the exterior theme. The Manhart logo appears quite a lot in both the interior / exterior to confirm the "identity" of the car.