Rolls-Royce Phantom Tempus – Super limited edition filled with starlight throughout the cabin
Rolls-Royce has just introduced the new Phantom Tempus Collection, a special limited edition of its flagship Rolls-Royce model – inspired by time, the astronomical phenomenon and the timeless end of the universe.

Only 20 Rolls-Royce Phantom Tempus Collection will be shipped, all of which have customers deposited. The design of the Phantom Tempus combines a variety of themes related to time and the universe, but they all share the same element, the pulsar – a rare astronomical phenomenon found only in the deepest part of space. Dense hot and white stars emit electromagnetic radiation in extremely regular pulses, making them the most accurate clocks in the universe.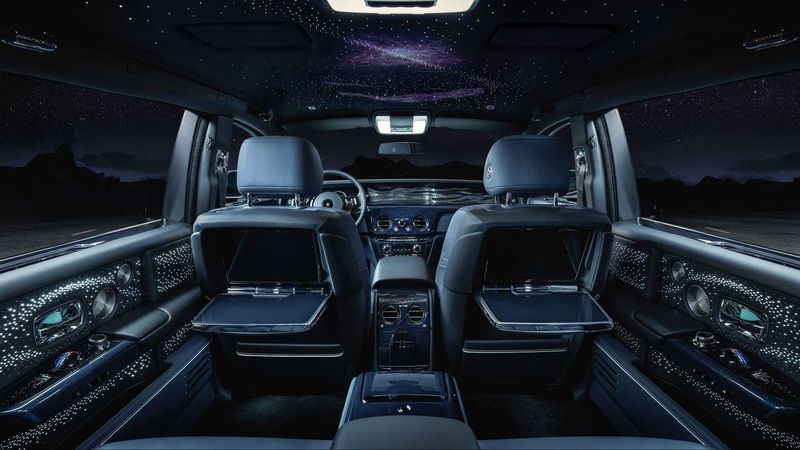 This amazing phenomenon is reflected in the roof of the Starlight private parcel and Rolls-Royce calls it the Pulsar ceiling, it is created from the fiber lighting system and fine embroidery lines.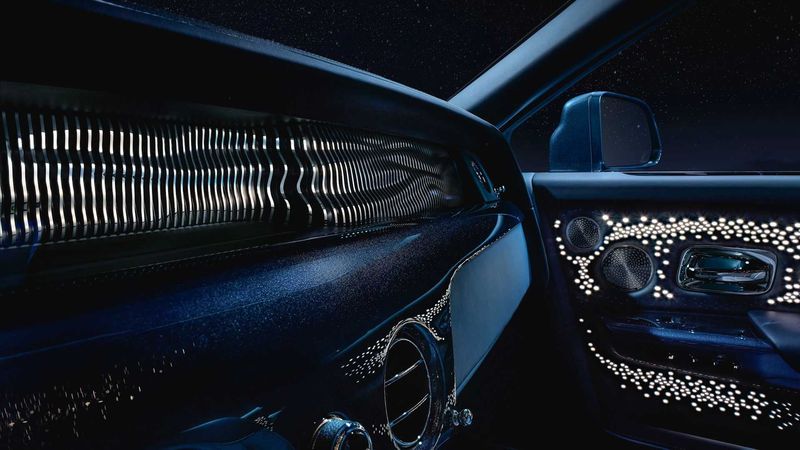 Another noteworthy customization feature is the "Frozen Flow of Time" artwork located at the bottom of the dashboard. Rolls-Royce crushed an aluminum billet into 100 distinct contour columns representing a rotation of a pulsar star (100 million years). On the other hand, the timepiece commonly found on the Phantom's dashboard has been removed to imply "infinite freedom of time".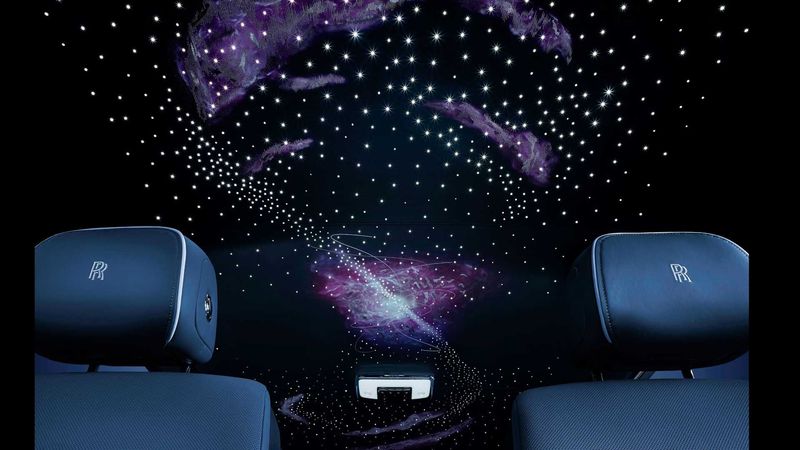 The British automaker added a description of the artwork on the dashboard via an engraved plate in the glove compartment, with Albert Einstein saying: "The distinction between past, present and future is only is a stubborn, persistent illusion. "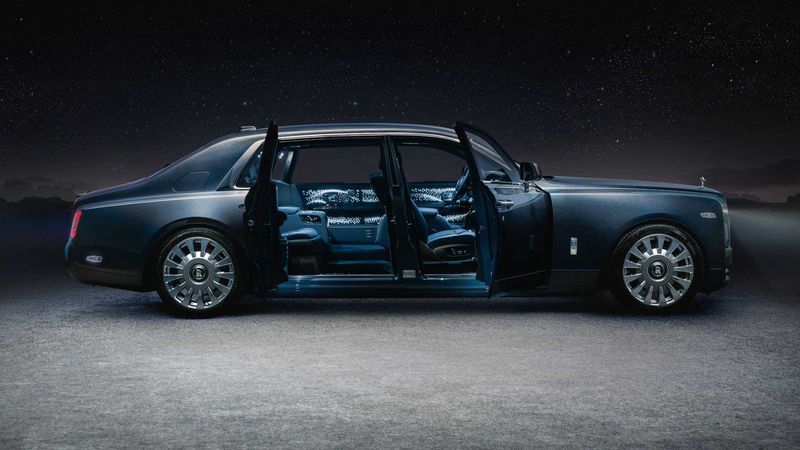 The new Phantom Tempus Collection door panels are also custom-designed with hundreds of illuminated holes, including contrasting leather ones to create an effect with more depth and detail.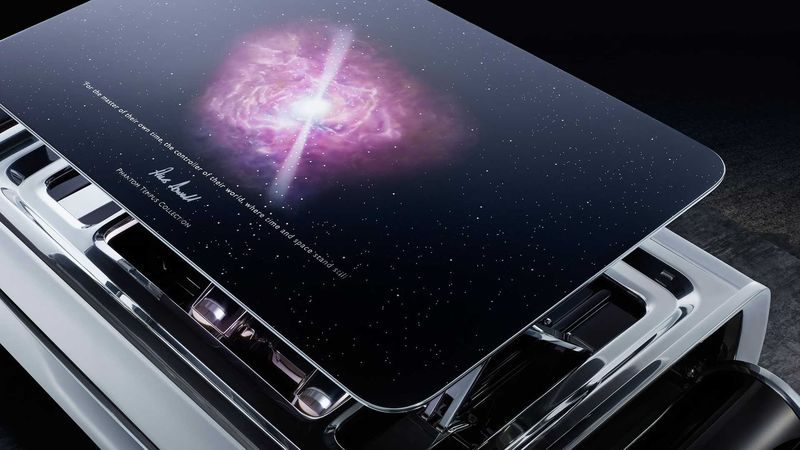 Rolls-Royce also supplies a limited-edition vehicle equipped with Tempus Champagne Chest with unique hand-painted pulsar art on the table, underneath are cooling jars for champagne and 4 crystal flute tubes.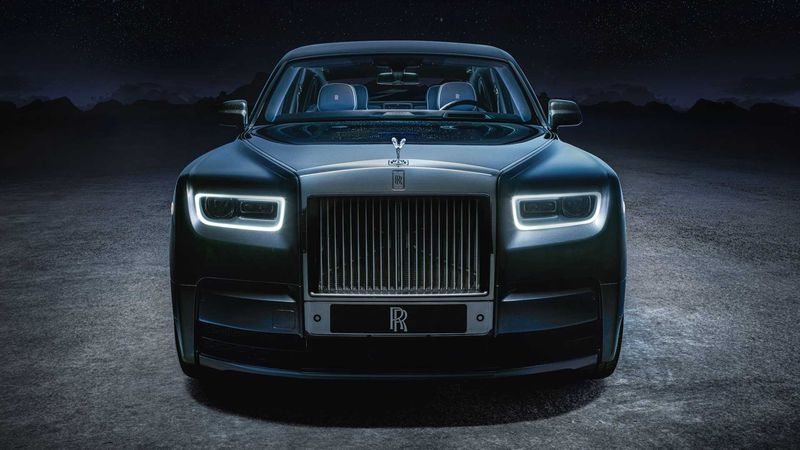 For the exterior, Rolls-Royce Phantom Tempus is painted in Kairos Blue custom-made blue, combining turquoise-like blue mica pieces, creating a sparkling effect like stars when illuminated. The special paint color is accented by black details and unique personalized Spirit of Ecstasy icons according to owner requirements.