The hottest car in segment A adds two stylish blue paints
VinFast Fadil's two new paint colors including Aurora Blue (light blue) and Deep Ocean (Green) have added to the collection of 8 fashion colors for the hottest segment A car in Vietnam. These are new colors that catch the trend of 2021.
To meet the diverse needs of customers,  VinFast  has added two new paint colors to the Fadil line, including Aurora Blue and Deep Ocean. In which, Deep Ocean paint color is taken from the color palette of top President models, while Aurora Blue is a completely new paint color, first appearing on VinFast. Two new paint color options are applied to all versions, prices remain unchanged.
Thus, VinFast Fadil is available in 8 different colors, including Blue (Dark Blue), Gray (Gray), Orange (Orange), Red (Red), Silver (Silver), White (White), and 2. New paint colors Aurora Blue (Light Blue) and Deep Ocean (Green).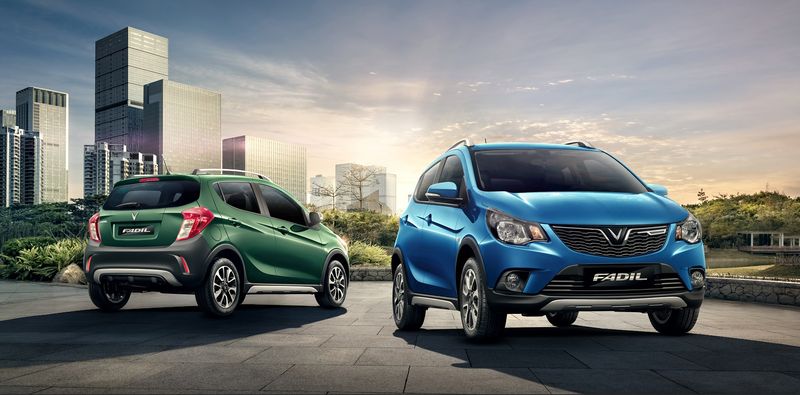 Commenting on the new paint colors of VinFast Fadil, Mr. Tuan Kiet – a person specializing in car business in Ho Chi Minh City – said that the Vietnamese car company understands the psychology and tastes of customers very well. "Young customers – the main object of Fadil – are tending to gradually switch to more vibrant paint colors when buying a car to express their own personality and style, instead of choosing neutral colors to easy to sell, as before. ", Mr. Kiet analyzed.
Accordingly, cars are now like phones, many car owners are ready to bring decal stickers, motifs to satisfy their personalities, personal preferences or feng shui, destiny. Therefore, the addition of two new paint colors for Fadil, according to Mr. Kiet, is a very subtle way to please customers of VinFast.
These two paint colors are not only unique in terms of aesthetics, but also require complex finishing techniques. To come up with such paint colors, the manufacturer had to research and test thoroughly, so that the color tone after getting on the car must be the right standard and adaptable to many different lighting conditions.
In 2020,  VinFast Fadil  is the most successful model in the Class A hatchback segment with sales of 18,016 cars, surpassing competitors such as Hyundai Grand i10, Kia Morning, Toyota Wigo, Honda Brio … VinFast Fadil owns a feeling Good steering, sturdy chassis and the most powerful 1.4L engine in the segment. In addition, there are a series of outstanding features such as a 7-inch entertainment screen, support for Apple CarPlay and Android Auto connectivity, a 6-speaker audio system, multi-information display cluster and leather seats.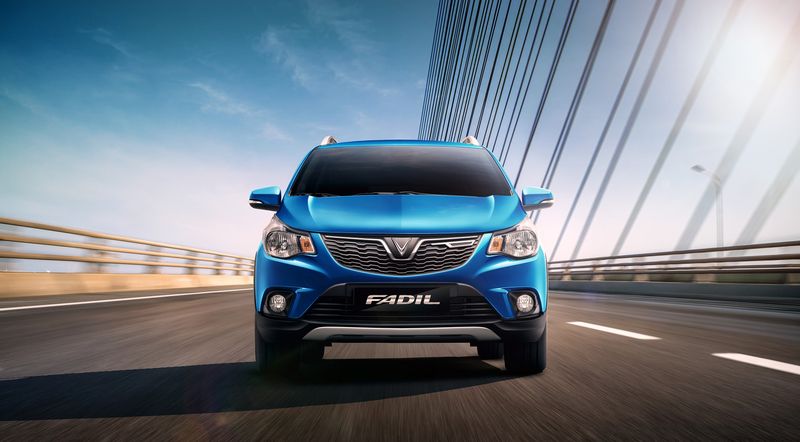 In particular, VinFast Fadil is the safest car in segment A, with 4-star certification from ASEAN NCAP, the highest level for a size A car sold in Vietnam market. Fadil's safety equipment list includes anti-lock braking system ABS, electronic brake force distribution EBD, ESC electronic balance, traction control, horizontal start assist, anti-roll, sensor assist parking assistant, reverse camera and 6 airbags …