Under Mansory's hands, the Audi RS6 Avant "turned into" with over 700 horsepower
After the first project on the first generation R8 supercar, Mansory has recently turned the attention of the car enthusiast to another Audi product, the RS6 Avant. So, what's the special handshake between the two German brands?
Similar to other Mansory convertible packages, the exterior equipment that appears on this RS6 Avant is made from carbon fiber in the lab. This list includes front lip bar, side fins, rear lip, diffuser and finally 4 exhaust system (double the amount compared to the original).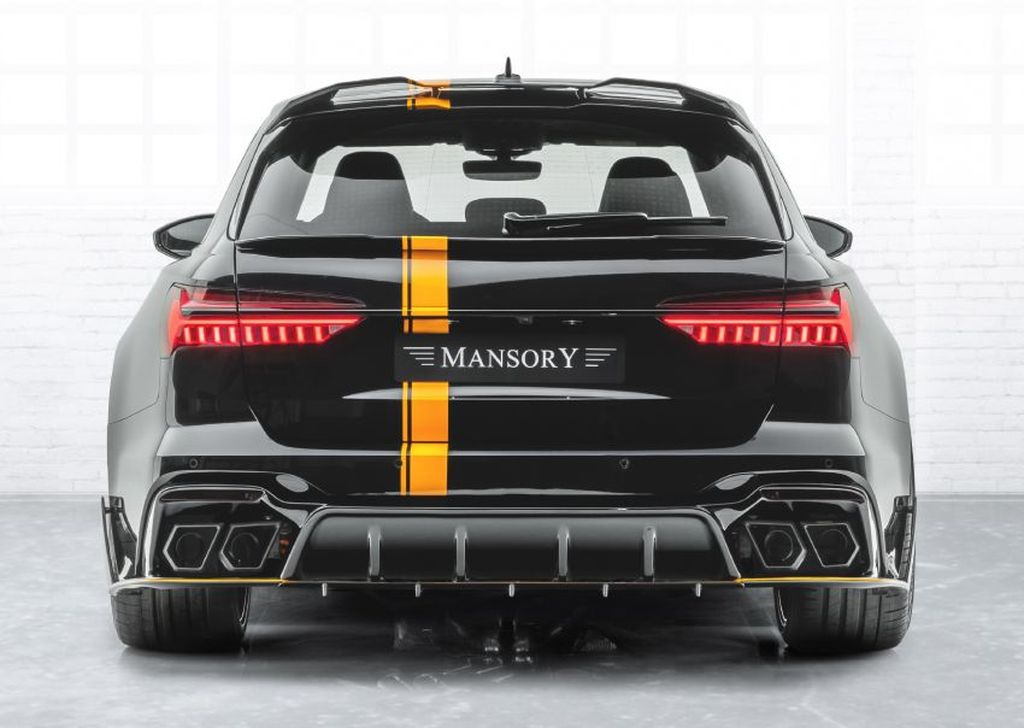 The exterior of the RS6 Avant is covered in a mysterious black coat, featuring an orange strip running along the body. The YN.10 alloy wheels on this version are up to 22-inch in size and are covered by high-performance tires of the same size 295/30.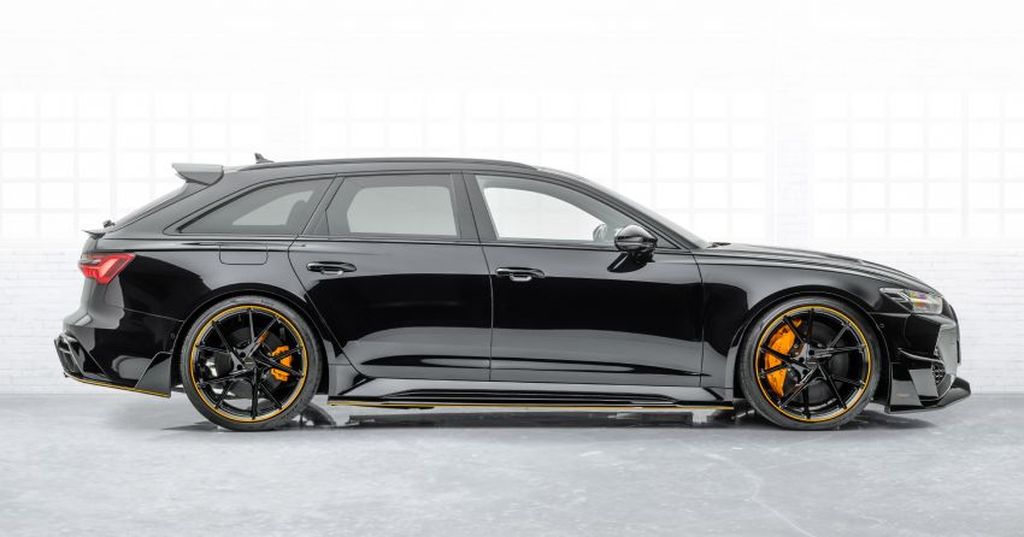 Inside, the cabin has been overhauled with premium materials such as Nappa leather and Alcantara on the seat system or central taplo. In addition, carbon fiber is also used throughout, creating a sporty beauty for the hatchback. Similar to the exterior, this interior continues to be accented by the orange color on the flats and stitches of the seats, door trim, floor coverings, steering wheel or center console area.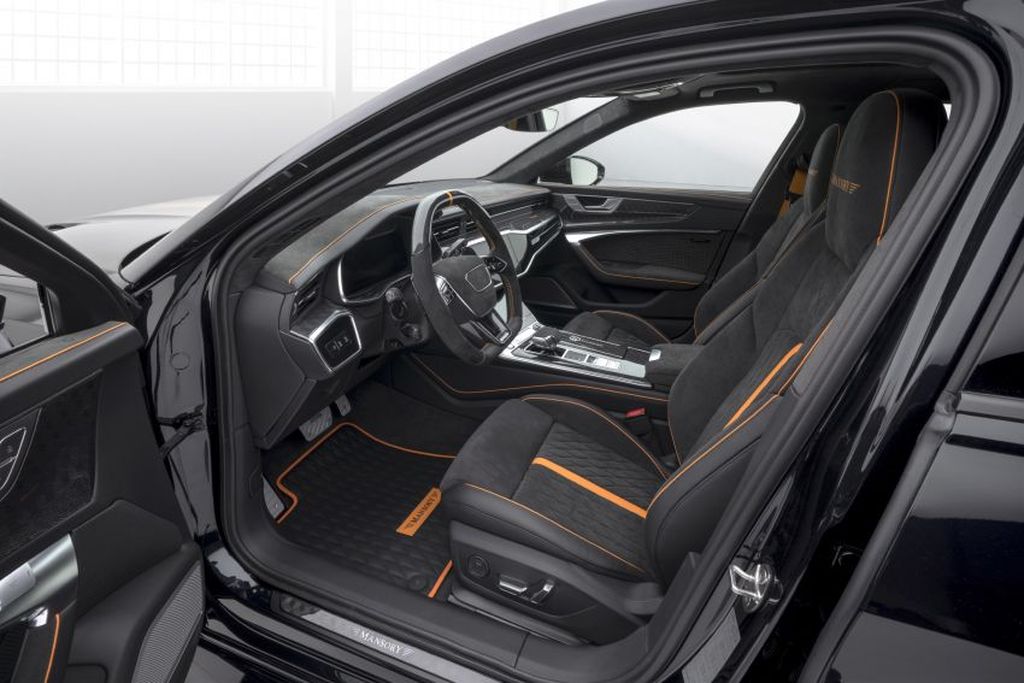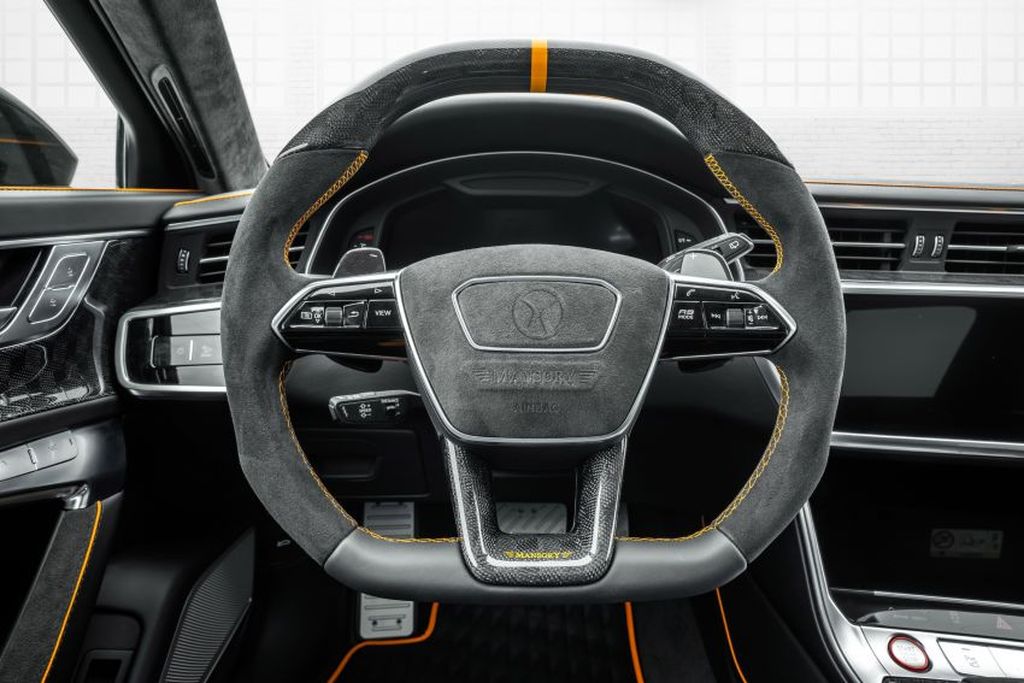 In addition to many visual changes, Mansory also strengthens the 4.0 liter TFSI V8 engine block on the vehicle. Thanks to a new ECU and efficient exhaust system, the Audi's engine now produces a total of 730 horsepower and 1000 Nm of torque (140 and 200 Nm higher than the original), respectively. for the ability to accelerate from 0 to 100 km / h in just 3.2 seconds – the figure is like a Lamborghini!
Finally, the rest of the parts such as 8-speed Tiptronic automatic transmission, air suspension or Quattro all-wheel drive system are kept in original condition.